Wondering if the the Puffco Peak Pro is worth the investment? Or the Yocan Dive Mini is a better choice for you. We've broken down the difference between the Puffco Peak Pro and the Yocan Dive Mini. Read on and find out what others think about this new and improved portable electronic vape device.
What's Puffco Peak Pro?
The Peak Pro is the latest vape device from Puffco. It has an elongated form, and high quality finishes like you'd expect. It's backwards compatible with original Peak glass, but is angled to hold more water for a cooler, smoother hit.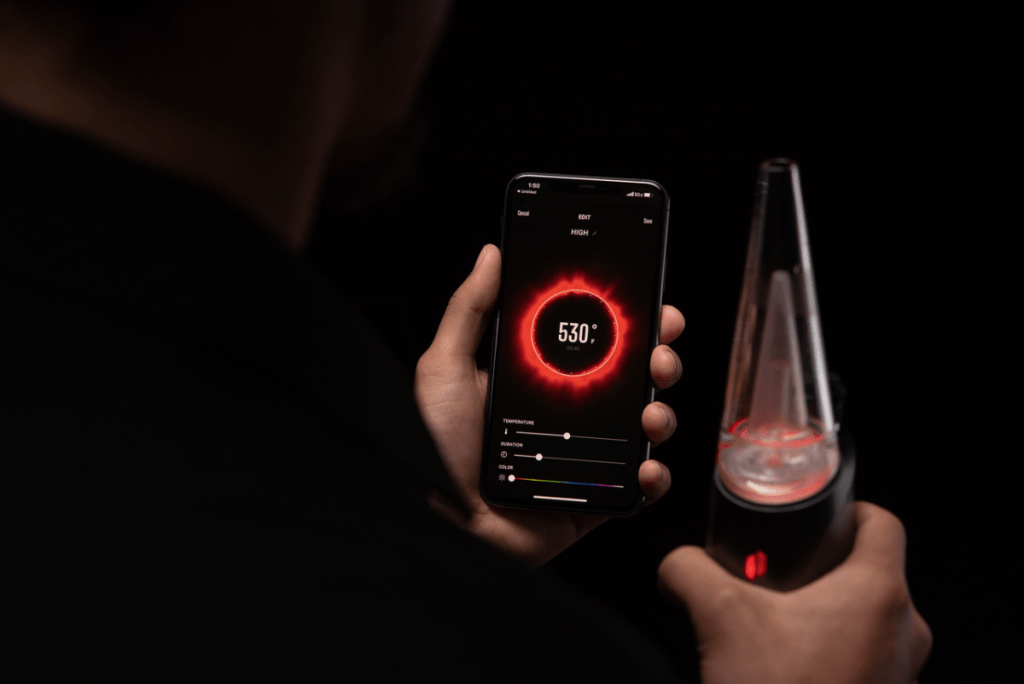 What's Yocan Dive Mini?
The Yocan Dive Mini is the latest dab pen from Yocan. It is the little brother to the original Yocan Dive. The Yocan Dive Mini WAX Pen is the most advanced 4 in 1 dab pen in the market today.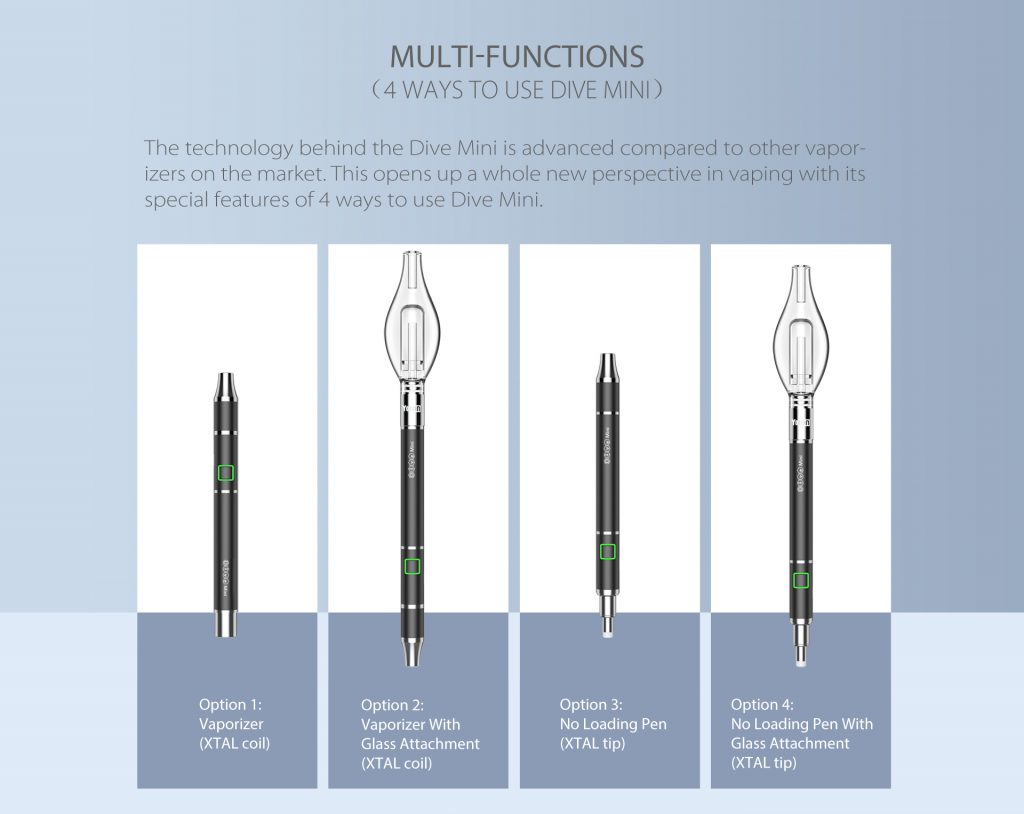 Let's discuss which one vape pen is the best vaporizer devcie, or right for you. Read on.
Heating Chamber or Element
The Dive Mini features a pre-heat function and has an additional mouthpiece with a water bubbler attachment. The Yocan Dive Mini Dab Pen includes two heating elements, a touch-tip coil for using the Yocan Dive Mini as a nectar collector and second heating element for vape pen.
You just heat the tip and use it like any other nectar collectors. So this dab pen can be an electric nectar collector, too.

The Puffco Peak Pro newly designed ceramic chamber is larger, heats up faster, and provides full temperature control. Due to a new kind of sensor in the atomizer, the temperature is kept perfectly even, regardless of how hard you hit the device, or how much oil you put in it.
Overall, the experience of hitting the Puffco Peak Pro device is markedly better than Yocan Dive Mini.
Charge Method
Another feature that makes the Yocan Dive Mini an ideal on-the-go vaporizer is its ability to recharge using a USB charger. Other dab pens will come with a standard 510-threaded wall adapter that requires you to plug it in a wall outlet.
The Peak Pro's USB charger has been upgraded to USB-C for faster charging.
The wireless Qi charger is a game-changer for this Peak Pro because one of the significant issues that dedicated Peak users had was battery life.
The new charging time is two hours, and they estimate you can use it about thirty times before recharging.
The dock is heavy, sexy, and beautifully designed, but it's definitely not a must-have addition.
Mouthpeice
Yocan Dive Mini features magnetic mouthpiece and glass attachment
The Yocan Dive Mini is a simple vape pen with a sleek and stealthy build. It is 8.6″ tall and half an inch wide which makes it suitable for discreet vaping.
As for the Puffco Peak Pro device, the glass mouthpiece is taller now, which allows a higher water line and more filtration and cooling of your dabs. Of course, all old Peak glass attachments still work on the new Peak.
The Yocan Dive Mini vaporizer gives you the best of what a vaporizer pen can do with its multiple functions, designed. The Yocan Dive Mini is an innovative and easy to use wax vape.
Addtional Functions
You can not use your mobile to control the Yocan Dive Mini device at this time. The Yocan Dive Mini functions both as a nectar collector allowing you to vape straight out of your wax container and as a vape pen.
The Puffco Peak Pro device has implemented Bluetooth controls via an app. The LED lighting can be adjusted to your favorite color, and now it shows through the base and the glass.
Another new power-saving addition has been the auto-sleep function that cuts the unit off if it's been left on after ten minutes.
Which device is right for you?
If you are advance vape user, the Puffco Peak Pro is a clear upgrade. Longer battery life, more temperature settings.
If you area vape beginner, you may want to pick up the first model to save some cash. The Yocan Dive Mini is a smart choice. we highly doubt you'll be disappointed.