Looking for an exceptional disposable vaporizer that delivers an impressive vaping experience? Look no further than the Lost Mary MO5000 Energize. In this article, we will dive into the features, specifications, how-tos, troubleshooting tips, and rating of this compact and portable vape device. Get ready to explore the world of flavorful puffs with the Lost Mary MO5000 Energize.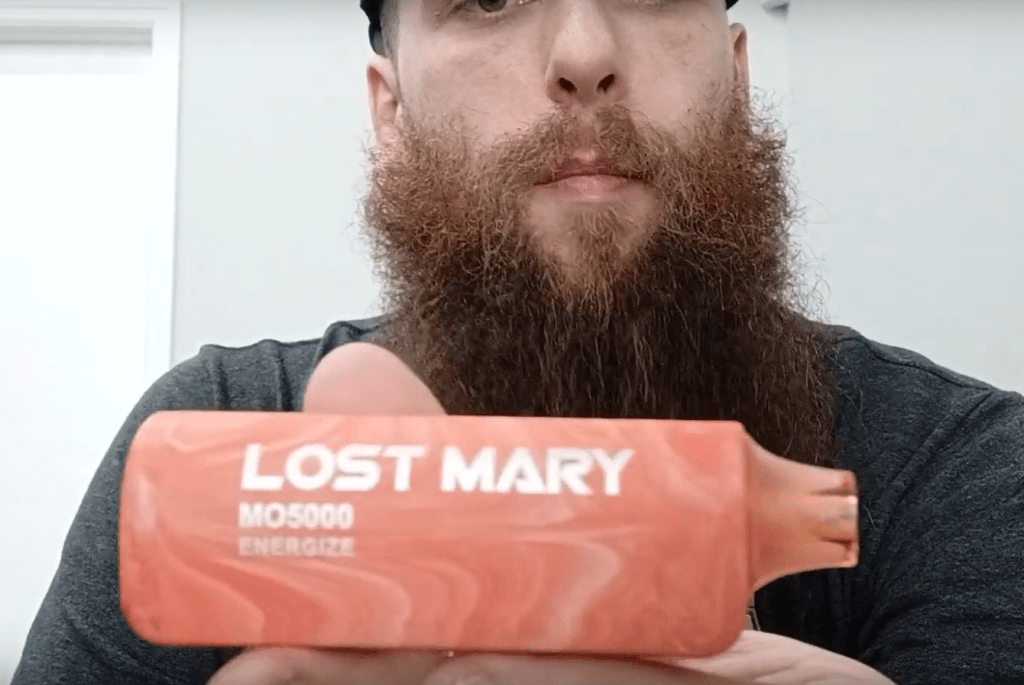 Specifications:
Discover the impressive specifications of the Lost Mary MO5000 Energize disposable vaporizer:
Pre-filled with 13ml e-juice capacity and 5% nicotine
Compact, lightweight, and portable design
Rechargeable battery for extended use
No filling or pod swapping required
Flavor Review:
The Lost Mary MO5000 Energize offers an exhilarating flavor profile reminiscent of a Red Bull. With its distinct orangey Red Bull taste, this disposable vaporizer provides a spot-on flavor experience. The flavor is sweeter than the Anejo Breeze Pro, offering a better kick and an overall satisfying vaping experience. On a scale of one to ten, this flavor deserves a solid nine, making it a must-try for Red Bull enthusiasts.
Vapor Production:
Not only does the Lost Mary MO5000 Energize deliver exceptional flavor, but it also offers impressive vapor production. With each puff, you'll enjoy thick, satisfying clouds that enhance your vaping experience. Expect nothing less than a remarkable vapor production that will keep you coming back for more.
Switch Up Your Vaping Routine:
If you're looking to switch things up from your usual blueberry raspberry lemon flavors, the Lost Mary MO5000 Energize is the perfect choice. Its unique flavor profile offers a refreshing change and provides a delightful alternative to your regular vape flavors. Give your taste buds a break and indulge in the distinct taste of the Lost Mary MO5000 Energize.
Stay Tuned for More Reviews:
Stay informed about the latest vape products as we bring you more reviews. Up next, we'll be exploring the Mr. Vapor Lux bars, so keep an eye out for those upcoming reviews. We strive to provide you with comprehensive insights into the best disposable vaporizers on the market.
Learn more info read this thread: Lost Mary Elf Bar Energize Review by Vape lotvapes
Conclusion:
In conclusion, the Lost Mary MO5000 Energize disposable vaporizer offers a combination of exceptional flavor, impressive vapor production, and a convenient design. With its pre-filled capacity, rechargeable battery, and no-fuss operation, it's a hassle-free choice for vapers seeking a high-quality disposable option. Don't miss out on this outstanding vaping experience – give the Lost Mary MO5000 Energize a try and elevate your vaping journey.