The Flowermate CAP PRO is the latest innovation in portable herb vaping, setting new standards for dry-herb and loose leaf tobacco enthusiasts. This sleek and stylish vaporizer comes with a powerful 2000mAh battery, a high-resolution OLED display, and advanced technology that ensures a superior vaping experience. In this article, we will explore the key features, pros, and cons of the Flowermate CAP PRO and provide a comprehensive review to help you make an informed decision.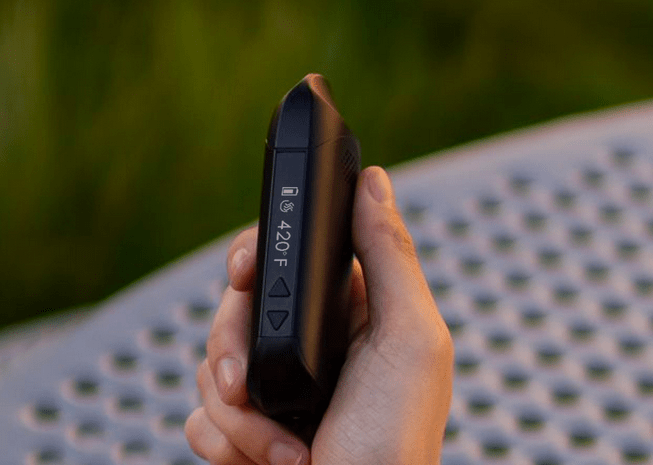 Key Features
Powerful Battery: The 2000mAh battery enables the CAP PRO to heat up quickly, reaching your chosen temperature between 148℃-230℃ in just 30 seconds. This makes it perfect for on-the-go vaping or quick sessions.
Enlarged Herb Chamber: The new CAP PRO boasts an enlarged herb chamber, holding approximately 0.3 grams of material, which is a significant upgrade from the original model's 0.1-gram capacity.
High-resolution OLED Display: The OLED display provides clear and precise temperature readings, allowing you to easily adjust your preferred settings.
Advanced Technology: The CAP PRO features a glass-glazed stainless steel oven and an exterior made from POK, ensuring a high-quality build and excellent performance.
Portable and Pocketable: The palm-friendly design of the CAP PRO makes it easy to carry and discreet for on-the-go use.
Pros
Vapor cooling is surprisingly efficient
Portable and comfortable device
Sleek and stylish design
Large battery capacity for extended vaping sessions
Quick heat-up time
Cons
Some users may find the larger chamber size to be a con if they prefer smaller sessions
How to Use the Flowermate CAP PRO
Grind your herbs: For optimal results, grind your herbs to a medium-fine consistency.
Load the chamber: Remove the mouthpiece to reveal the herb chamber, and load your ground material evenly.
Power on the device: Press the power button five times quickly to turn on the CAP PRO.
Set your desired temperature: Use the temperature adjustment buttons to select your preferred vaping temperature.
Start vaping: Once the CAP PRO reaches the desired temperature, inhale gently from the mouthpiece and enjoy your vaping session.
Power off and clean: After use, power off the device and clean the chamber and mouthpiece with the included cleaning tools.
Conclusion
The Flowermate CAP PRO is an impressive portable dry herb vaporizer, offering advanced technology, an enlarged herb chamber, and a powerful battery for an enhanced vaping experience. With its sleek design, quick heat-up time, and efficient vapor cooling, the CAP PRO is an ideal choice for both beginners and experienced users alike. Overall, the Flowermate CAP PRO is a worthy investment for those seeking a high-quality, portable vaporizer that delivers excellent performance.