What's Yocan LIT?
Yocan LIT 2 in 1 Cartridge Vaporizer by YocanTech.com. Keep reading to find out how well it performs.
The Yocan LIT is compact and stealth vaporizer pen, which chock full of powerful features like Twist Variable Voltage: 1.8V-4.2V.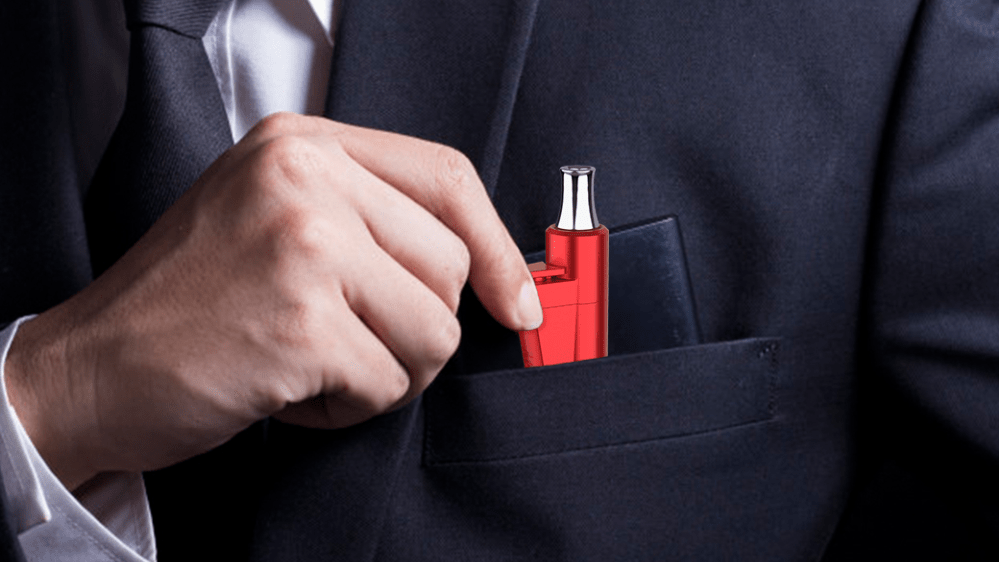 Yocan LIT Dual Use Vaporizer is designed two type cartridges, the glass tank for your essential oils, which you have to purchase this 510 thread cartridge separate. And a dual quartz coil(QDC) cartridge for your concentrates. The QDC cartridge is comes with package. Those two type of cartridges make the Yocan LIT as a dual use vaporizer.
By the way, the QDC is the well-know technology feature for Yocan Evolve Plus, which is the best sell item for many years.
Small but mighty vape pen
The dimension of Yocan LIT is 19x97x27mm, very similar with your lighter. You can easy slide out from your pocket, and fit your palm of your hand. And you also can drop it in your handbag without concern. This device is great partner when you on the go.
Twist Adjustable Voltage Function
The most important feature of Yocan Lit is Twist Adjustable Voltage Function. You can twist the dial to set from 1.8v – 4.2v.
The Yocan Lit looks a lot like pocked-friendly vaporizer pen, but it's actually a concentrate vaporizer that can be used with either oils or thick concentrates. As we mentioned above, this device have two types of cartridge.
The base has a deep chamber on the top, you just need to install the cartridge inside it. The QDC cartridge featured magnetic, so you can easy load your concentrate very easy. By the way, the package also comes with an extra magnetic adapter, which allow you install your oil cartridges.
Preheat Function of Yocan LIT
This device also designed with a 10 second preheat function. The voltage is 1.8v when you engage the preheat mode. If you want to cancel during preheating, just tap the fire button two times again.
Yocan LIT performance
The Yocan LIT vapor production is very enjoyable. If you want to bigger cloud, set a lower voltage is better for flavor. And if you want to stronger hits, set higher voltage.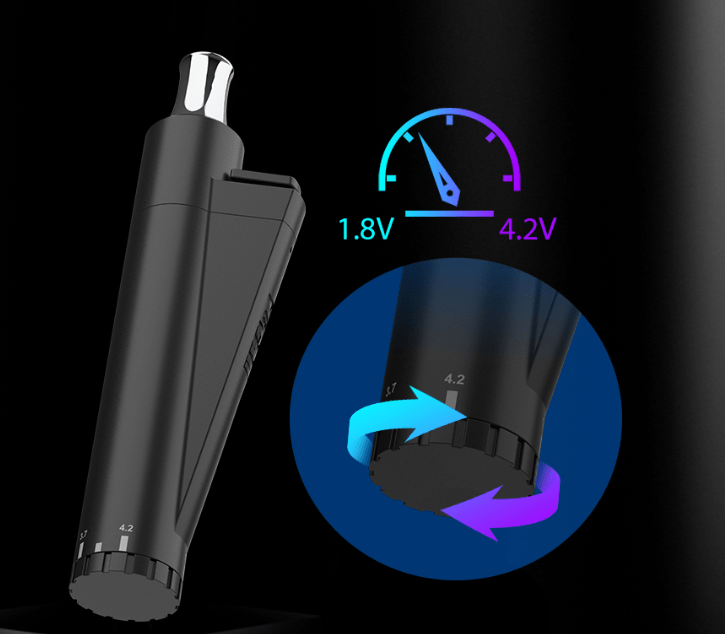 The variable voltage allow you to play around with the power level to customizer to the vapor output to your own preferences.
Quality of Yocan LIT
The manufacturing quality is good. It's designed similar a lighter, very unique shape in the vape market.
Battery life of Yocan LIT
Most of vapers want to own portability vaporizer device, and also allow all day vaping. The Yocan Lit is the answer. It's formed with 400mAh rechargeable battery. This internal battery gives you plenty enough power to last through multiple vaping sessions on a single charge.
You will be very pleased with the 400mAh battery, and it is supported fast charge technology that fully charged just need to 40 mins. By the way, if you are a heavy user and vape at the max 4.2 v, this device probably won't last all day. If you only use it a few times a day at a lower voltage, it could last for a several days before needing charged.
This device is extremely easy to use similar to the Yocan Evolve Plus. Yocan can easy load the material in chamber, then 5 clicks start to your vape. The single button make this device functionality is very simple to grasp.
Tap the fire button two times to engage the preheat mode. Hold the button when you inhale.
This device has awesome flavor. It is a good option if you are looking for a discreet and portable way to vape concentrates.
Any question, please do not hesitate drop a comment below.