The Puff bar disposable vape is the leading brand in disposable vape market. But are there any device for puff bar alternative? Read on and find out the Best Puff Bar Alternatives for adult vapers.
Here is your guide to Puff Bar Alternatives.
Lost Vape Mana Stick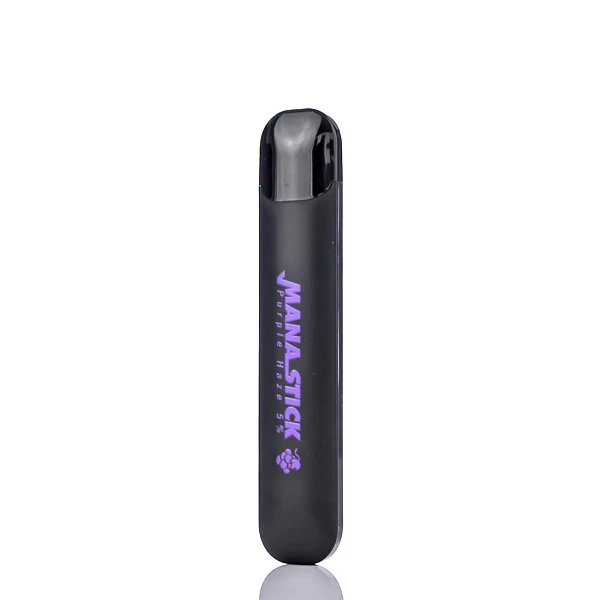 Lost Vape introduces the Mana Stick, a Disposable Device featuring a pre-filled salt nic e-liquid and comes packaged as a disposable unit. Allowing the user to enjoy a flavorful vape with zero up keep, and requiring a simple trip to the trash once the device has been used up.
the Mana Stick Disposable Device is a 1.2mL prefilled disposable device, featuring a 270mAh integrated battery, delivering 5% nicotine concentration via draw-activated firing mechanism.
Flavors:
Banana ICE – Ripened bananas are exposed to the Arctic elements, delivering a frigid but tasty vape experience.
Blu Razz – Sweet blue raspberries lend their tangy taste, implementing a sweetly sour vapor that will tantalize the taste buds.
Honeydew – Sweet mellow notes of honeydew find their way to the taste buds with this delicious flavor.
Lush ICE – Summertime watermelons are muddled in a tall refreshing glass of ice for a frosty but delectable flavor.
Lychee ICE – Exotic lychee fruit is bathed in a pool of cool refreshing menthol for a delicious flavor that will capture the taste buds attention.
Menthol – Refreshing menthol delivers an uplifting flavor to the tongue, reviving the soul and rejuvenating the spirit.
Orange Pop – Taste the refreshing flavor of a can of orange soda, capturing the sweet and tangy flavor.
Passion Fruit – Tropical passion fruit delivers a tangy and vibrant flavor that will bless the tongue and taste buds.
Peach Tea – Calming notes of a sweet tea with peach chunks deliver a delicious flavor that will have the tongue begging for more.
Pineapple ICE – Sweet pinenapple chunks are frozen to deliver a refreshingly great taste that will chill the senses.
Purple Haze – Capturing the interesting aroma of sweet table grapes, this flavor will send your taste buds to a heavenly paradise.
Tobacco – Robust notes of tobacco deliver a earthy but smooth flavor that is unrivaled.
Dinner Lady's Disposable Vape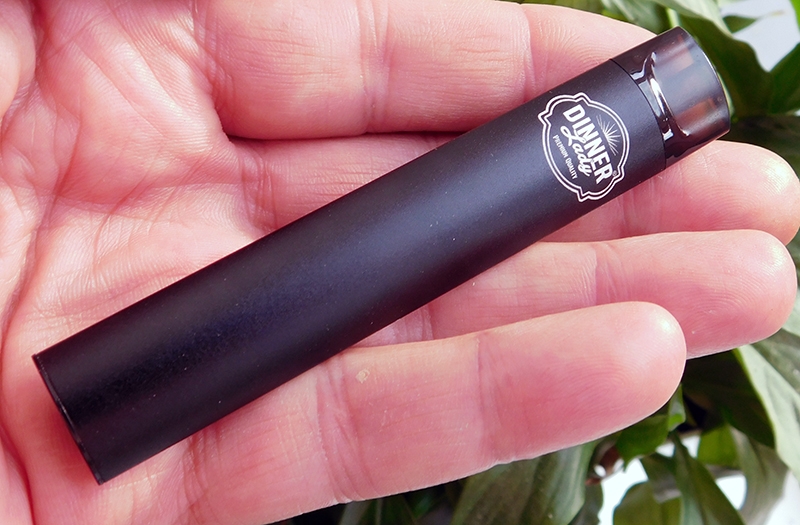 The Dinner Lady's Disposable Vape Device, featuring a large integrated 300mAh battery, 1.5mL of prefilled eJuice, and can be thrown-away when it is done for a simplified and elegant vaping experience that will satisfy the tongue and taste buds.
Flavors:
Blue Menthol – Smooth wintry menthol refreshes the senses and livens the tongue with each puff for an icy cool menthol vape that will satisfy the taste buds.
Lemon Tart – Meyer lemons are candied and baked into a flaky pie crust to create this fruity bakery flavor that will excite the taste buds of the tongue.
Smooth Tobacco – Cured tobacco leaves lends a smoky earthy flavor adding delightful tobacco flavor to a bold robust nicotine salt blend that will tantalize the tongue.
If you guys have other option for puff bar alternative, please comment below, we will update it in this article.