Introducing the Boundless Terp Pen – the on-demand concentrate-only device that is taking the market by storm. Here are the specifications, pros, and how-to's of this powerful and discreet device: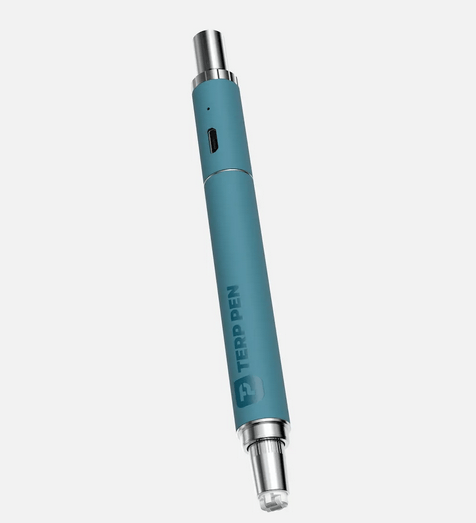 Specs:
Weight: 0.4 oz (0.25 lb)
Dimensions: 13mm x 134mm x 13mm [0.51in x 5.28in x 0.51in]
Battery Capacity: (1) Internal 300 mAh 3.7v Battery
Sessions Per Charge: Up to 50 10-second pulls
Coil Material: Ceramic Coil Wrapped with Stainless Steel Coil
Warranty: 3-year manufacturer warranty; 90-day warranty on the coil & battery
How-to's:
Remove the magnetic cap.
Inhale through the mouthpiece.
Apply the coil into your desired amount of concentrate.
Enjoy!
Pros/Selling Points:
On-demand dab delivery system.
Breath-activated and button-free.
Discreet and ultra-portable.
Affordable price point.
Long battery life.
Ceramic coil wrapped with stainless steel ensures a smooth and flavorful experience.
Overall, the Boundless Terp Pen is an excellent choice for anyone looking for a powerful yet discreet way to consume their favorite waxy concentrates. The on-demand system means that you can enjoy your concentrates anytime, anywhere, without the hassle of buttons or complicated settings. The long battery life and affordable price point make the Terp Pen an excellent value for anyone looking for a top-of-the-line concentrate-only device. Try the Boundless Terp Pen today and experience the ultimate in discretion and portability for yourself!