The Flowermate V5.0s PRO Vaporizer is an impressive device that delivers a superior vaping experience. Here are some of the features that make the V5.0s PRO a standout device: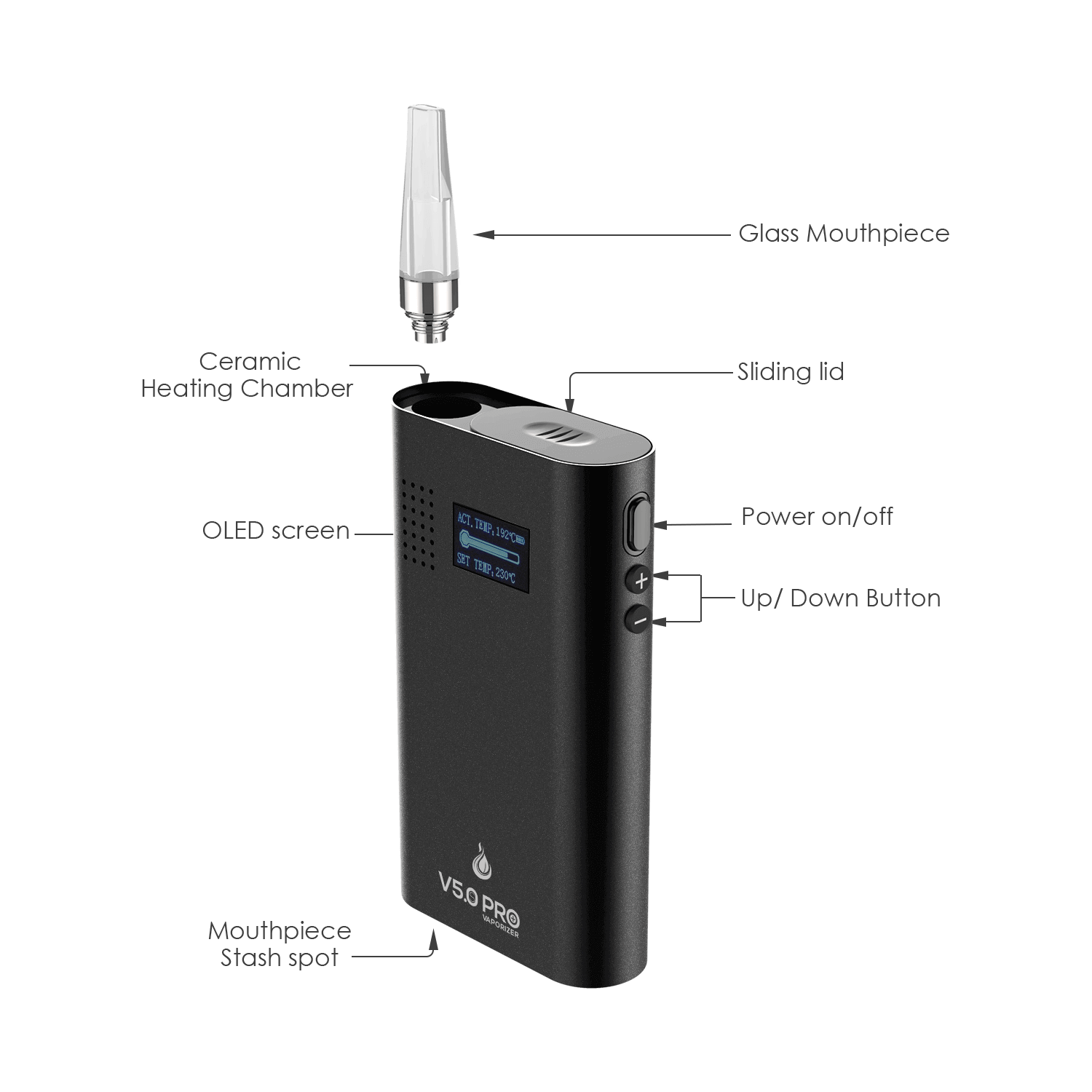 Fast Heat-Up Time:
The Flowermate V5.0s PRO has an incredibly fast 8-second heat-up time. This means that you can enjoy your herbs in no time, without having to wait for your device to heat up.

Long Battery Life:
The V5.0s PRO is powered by 2 LG 2600 mAh lithium batteries that are rechargeable. These batteries can provide up to 2.5 hours of vaping time on a full charge, allowing you to vape for multiple sessions without needing to recharge.

Portable Design:
The V5.0s PRO is compact and easy to carry around. It easily fits into your pocket, making it the perfect device for on-the-go vaping.

Full Temperature Control:
The Flowermate V5.0s PRO offers full temperature control, allowing you to customize your vaping experience to your preferences. With a temperature range of 104°F-446°F (40°C-230°C), you can easily find the temperature that works best for you.

High-Quality Vapor:
The V5.0s PRO produces dense, flavorful vapor clouds that go down smoothly. The conduction heating technology ensures that your herbs are evenly heated, delivering a consistent and satisfying vaping experience.
Using the Flowermate V5.0s PRO is simple and straightforward. To use, simply turn on your device and select your desired temperature setting. We recommend a temperature setting of around 190°C-200°C for the best results.
In conclusion, the Flowermate V5.0s PRO Vaporizer is an ideal choice for both beginning and seasoned vaping enthusiasts. With its fast heat-up time, long battery life, and full temperature control, it offers an exceptional vaping experience that is hard to beat. The V5.0s PRO is a reliable and high-quality device that delivers consistent and flavorful vapor clouds. Try the Flowermate V5.0s PRO today and experience the ultimate vaping experience.