Lost Mary QM600: The Perfect Beginner-Friendly Disposable Vape Pen.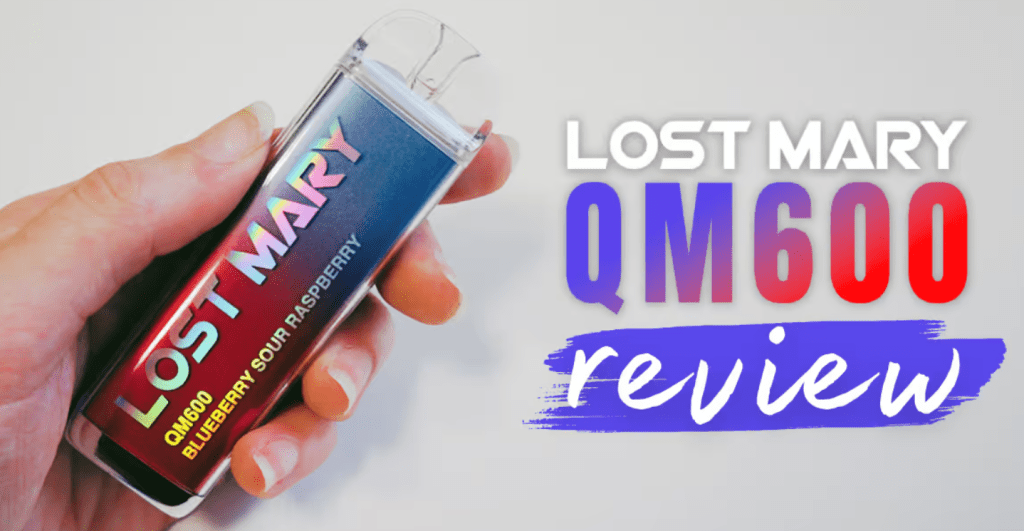 Are you tired of spending a fortune on cigarettes? Are you a beginner in the vaping world, looking for a simple and effective solution? Look no further than the Lost Mary QM600 – the newest offering from the talented team at Lost Mary.
Features:
2% nicotine salt e-liquid.
18 flavours to choose from.
MTL Disposable Vape Pen.
550mAh Built-In Battery.
Manual draw activation.
550-600 puffs.
Advanced Mesh Coil.
Organic Cotton Wick.
Recyclable.
With 18 delicious flavors to choose from, the Lost Mary QM600 is the perfect beginner-friendly disposable vape pen. Each device contains 2ml of Lost Mary's acclaimed e-liquid & 20mg of smooth nic salt. This ensures a smooth throat hit and can outlast 20 cigarettes – at a fraction of the price.
The Lost Mary QM600 is a compact disposable vape featuring a bottle-shaped design that is easy to hold in the hand. It is pre-charged and pocket-friendly, making it a convenient and affordable choice for those on the go.
The Lost Mary QM600 also features advanced mesh coil technology, providing a stable taste performance from beginning to the very last puff. Additionally, it has a manual draw activation system, making it an inhale-activated device that is perfect for beginners.
This MTL disposable vape pen is also environmentally friendly, featuring an organic cotton wick and recyclable design. With a 550mAh built-in battery, the Lost Mary QM600 can provide 550-600 puffs – enough to satisfy your cravings for an extended period.
In conclusion, the Lost Mary QM600 is the perfect choice for beginner vapers or those looking for a simple and affordable alternative to traditional cigarettes. With its impressive features, delicious flavors, and ease of use, the Lost Mary QM600 is sure to become a go-to device for many vapers. So, why wait? Try the Lost Mary QM600 today and discover a better vaping experience!