Uooce Blog Review Team brings you the latest buzz in the vaping world with the new Dr. Dabber Boost Evo Vaporizer. This device is making waves among concentrate enthusiasts with its ability to emulate the quartz banger and rig experience as closely as possible. Here are the top five reasons why the Dr. Dabber Boost Evo Vaporizer should be your next purchase: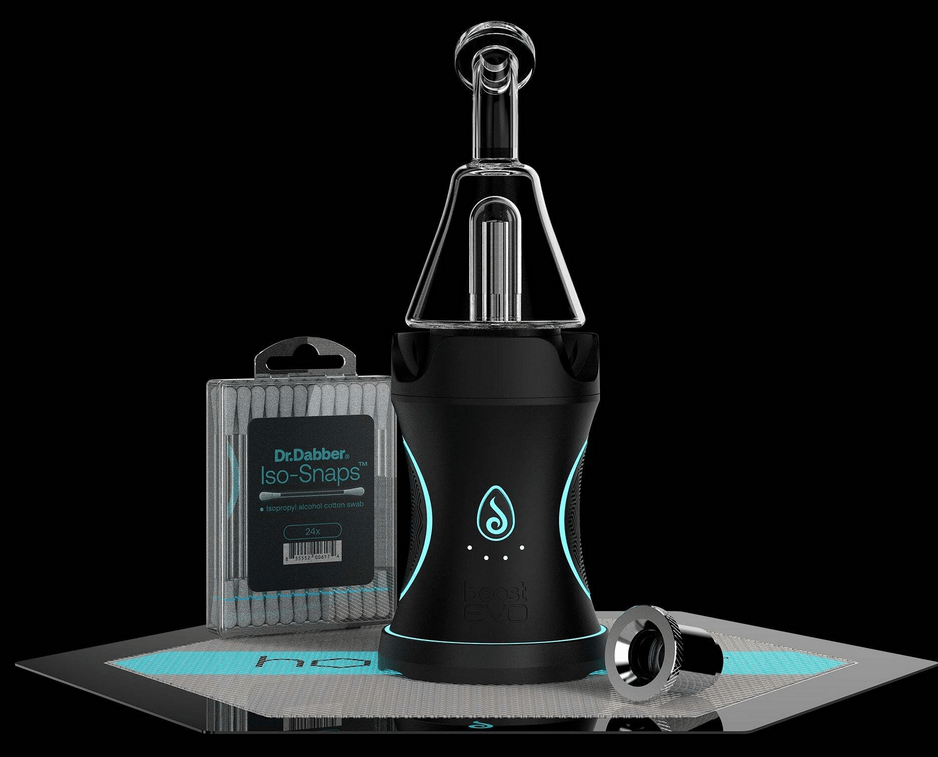 Intense and Flavorful Vapor:
The Dr. Dabber Boost Evo Vaporizer produces an intense and flavorful vapor that replicates the experience of a quartz banger and rig. This is thanks to its quartz atomizer and six temperature settings that allow you to dial in your vapor to your desired temperature.

Portable and Easy to Use:
The Boost Evo is compact and easy to use, making it perfect for on-the-go dabbing. The quick connect glass attachment and magnetic quartz atomizer make loading and cleaning a breeze, while the device itself fits nicely in your hand for comfortable use.

High-Quality Materials:
The Boost Evo is built using proprietary technology that ensures high-quality materials and reliable performance. The device is constructed from medical-grade materials and features a sleek and modern design.

Long Battery Life:
The Boost Evo has an impressive battery life that can hold up to 60 hits per charge. This makes it perfect for extended vaping sessions without the need for constant charging.

Fast Heating Time:
The Boost Evo heats up in just 11 seconds, providing quick and efficient vapor production. This makes it a great choice for heavy users and those who want a fast and easy vaping experience.
Using the Dr. Dabber Boost Evo Vaporizer is simple and straightforward. Here are some quick steps to get started:
Fill the glass attachment with water.
Load your concentrate into the magnetic quartz atomizer.
Choose your desired temperature setting and wait for the device to heat up.
Inhale through the mouthpiece and enjoy the intense and flavorful vapor.
When finished, turn off the device and clean the atomizer using the included cleaning tool.
Specs:
Quartz atomizer
Six temperature settings
Quick connect glass attachment
Magnetic quartz atomizer
Medical-grade materials
Sleek and modern design
Long battery life (up to 60 hits per charge)
Fast heating time (11 seconds)
In conclusion, the Dr. Dabber Boost Evo Vaporizer is a powerful and portable solution for enjoying your concentrates on the go. With its intense and flavorful vapor, high-quality materials, long battery life, and fast heating time, it's no wonder why this device is gaining popularity among concentrate enthusiasts. Get yours today and experience the perfect dab every time.