This Voopoo Drag Nano review from Jfun. In the near future, we will update more content in this article . So, if you have any question regarding the Voopoo Drag Nano device or Voopoo Drag Nano Pod, please comment below. We will reply you ASAP.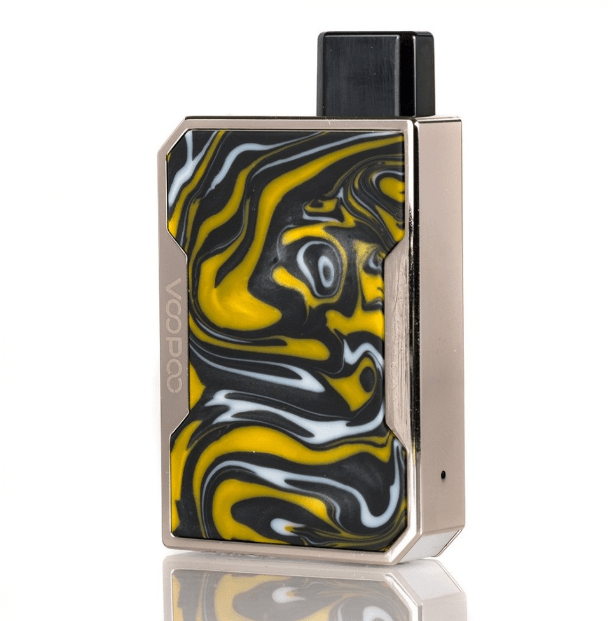 What is Voopoo Drag Nano?
The Voopoo Drag Nano is the first pod system from this wel-know vape brand. It giving you more reasons to join Voopoo Drag series family, borns with shines like treasure.
This portable device fitted with draw-activated firing mechanism.
It's real on-the-go pod system that at the beck and of the user readily availabe and alway reliable.
Easy & Safe to Use
The Voopoo Drag Nano is also an awesome start kit. As we know, the Voopoo Drag series is famous vape battery for many years, The Voopoo Drag Nano will continuning the legacy of the legenday previous versions.
It's easy and safe to use during your daily operation. This device has a slew of protections to safeguard and also help user from hardware failure.
Voopoo Drag Nano Pod Intro
The pod capacity is 1 ml juice in each cartridge. It's design with top-fill e-juice. And comes with a 1.8 ohm coil structure, provide the maximize flovors and cloud productions. By the way, please ensure to properly prime your cartridge before use, to avoid dry hit the coil.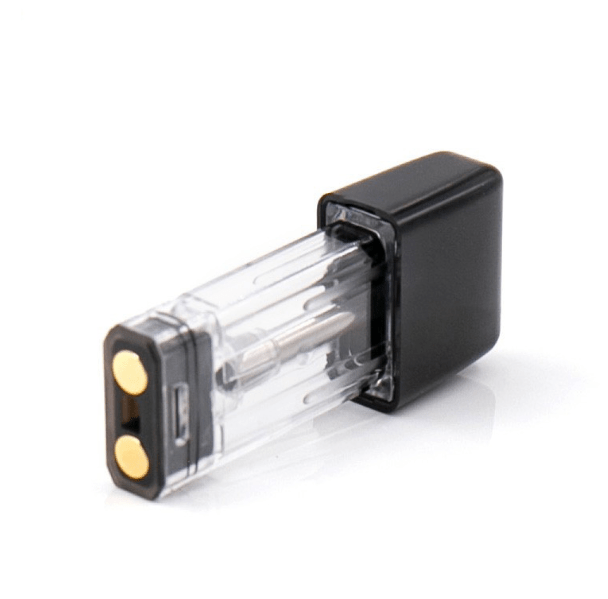 Drag Nano Powered by GENE Pod Chipset
Elegance shape and powerful performance, all while staying effortlessly portable. The Voopoo Drag Nano is an impressively powerfull pos system. As we know, most of pod systems design with nicely shape. It brings more than shape, fitted with an increadible innovation to the pod system market. This is unique technology that elevate it over other compertiter's devices.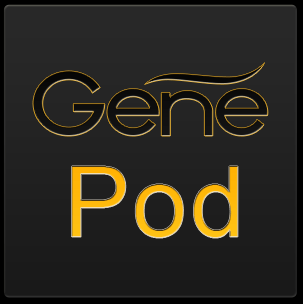 The Voopoo Drag Nano is pioneering new vape technology function. This advance vape function powered by the GENE pod chipset. And it built-in 750 mAh rechargeable battery.
The GENE pod chipset utilizes a new technology that named Intelligent Cold Boot Pattern ( ICBP ). It's means that allow vapers get a consisten hit throughout all day. That is amazing pod system for most newbies. Most important is that this tech providing further unraveling the complicated notes and aromas. That's reason some advance vapers also recommend this start kit.
Quality of Voopoo Drag Nano
The Voopoo Drag Nano is made from durable zinc-aluminium alloy. It has a firmly shape to protecting drop by accident, and also protecting the internal highly advanced GENE chipset.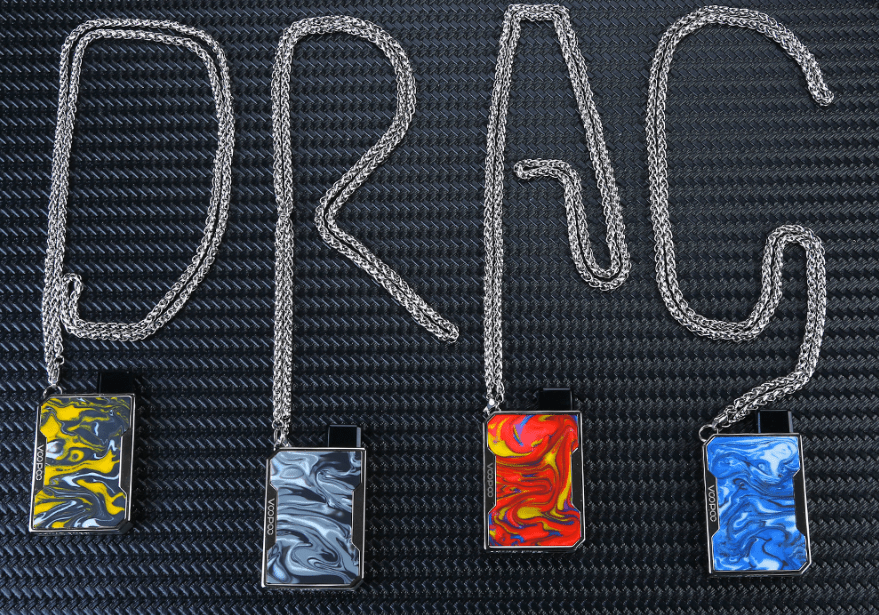 Main Features:
Effortlessly Portable
Easy to use pod system
Gene.Pod Chipset
Dimensions – 54.5mm by 35mm by 11mm
Integrated 750mAh Rechargeable Battery
Voltage Output Range: 3.2-4.2V
Resistance: 1.8ohm
Zinc-Aluminium Alloy Chassis Construction
LED Battery Life Indicator Light
Draw-Activated Firing Mechanism
Intelligent Cold Boost Pattern
Precise Output Power Control System
Switch Timeout
Short-Circuit Protection
Overcharge Protection
Over Discharge Protection
Output Over-Current Protections
Magnetic Pod Connection
Available in Klein Blue, Tidal, Ceylon Yellow, Fiesta, INK, Aurora, Nebula's Blue
1.0mL Juice Capacity
Pod Coil Resistance: 1.8ohm
Food-Grade Plastic Pod Construction
Top Fill System – Silicone Stoppered
Includes:
1 VOOPOO DRAG NANO MOD
1 VOOPOO DRAG NANO POD
1 MicroUSB Cable
1 User Manual
1 Warranty Card
1 GENE CHIP CARD