Introducing the Hamilton Jetstream: A Triple 510 Vaporizer
The Hamilton Jetstream is a groundbreaking vaporizer that takes vaping to a whole new level. With its unique design and powerful features, it's the ultimate device for both individual and group sessions. Let's dive into the details and explore the incredible features of the Jetstream triple 510 vaporizer by Hamilton Devices.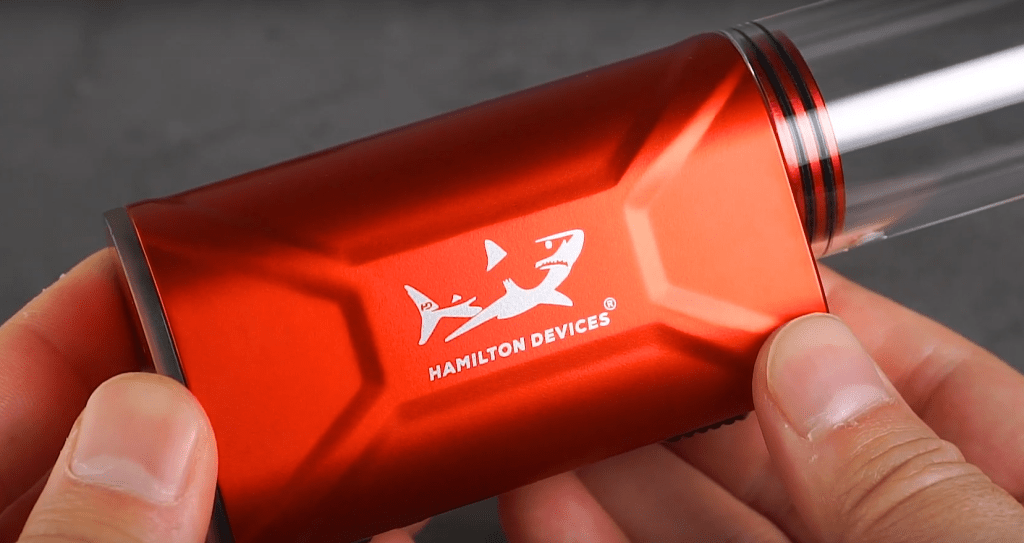 Unparalleled Design and Build Quality:
Crafted from durable zinc alloy, the Jetstream offers a compact and sleek form factor. Its triple 510 threaded connection points allow you to use up to three different cartridges simultaneously, providing unmatched versatility.
Powerful Battery and Adjustable Voltage:
Equipped with an integrated 1800mAh rechargeable battery, the Jetstream offers long-lasting performance. It also features an adjustable voltage output ranging from 2 to 4.5 volts, giving you full control over your vaping experience. The device supports rapid charging through its convenient Type-C USB port.
User-Friendly Operation:
Operating the Jetstream is a breeze. Simply press the power button five times to power on the device. The large OLED display screen shows vital information such as battery level, coil resistance, selected power mode, and voltage level. You can easily switch between power modes and adjust the voltage to find your preferred settings.
Innovative Self-Propelling System:
The Jetstream takes convenience to another level with its self-propelling system. It blows the vaporized material without the need for inhalation, ensuring a hassle-free and enjoyable experience.
510 Dummy Plugs for Customization:
Hamilton Devices includes 510 dummy plugs with the Jetstream. These plugs allow you to block off one or more 510 connection pins, perfect for customizing your vaping setup. Simply screw the plugs onto the 510 platform and continue using your Jetstream vaporizer.
Ready for Adventure:
With the Jetstream in hand, you're prepared for any vaping adventure. Its compact size and robust performance make it suitable for solo sessions or sharing with friends. The package includes the Jetstream battery mod, a glass mouthpiece, 510 dummy plugs, extra O-rings, a Type-C USB charging cable, a user manual, and a warranty card.