Introducing the Ccell Palm Pro: Elevate Your Vaping Experience
Get ready to redefine your vaping experience with the Ccell Palm Pro. This exceptional device is set to revolutionize the way you vape, offering an elevated experience that goes beyond the ordinary. With its innovative features and customizable options, the Palm Pro will forever change the way you enjoy your favorite cartridges.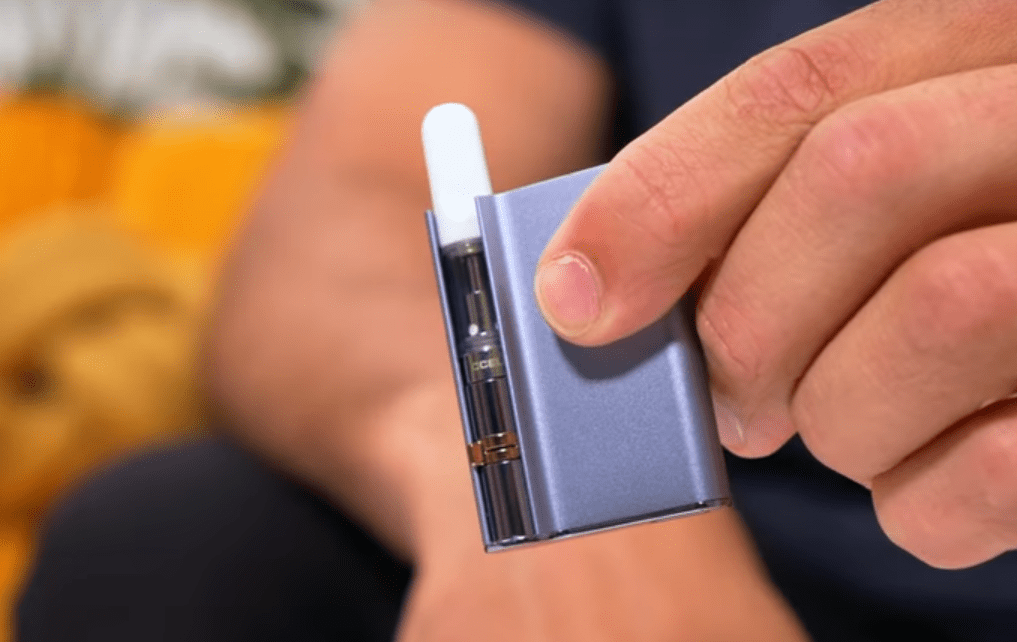 3 Voltage Settings, 3 Unique Experiences:
At Ccell, we understand that vapers have different preferences. That's why the Palm Pro is designed with three distinct voltage settings, allowing you to tailor your vaping experience to perfection. Whether you crave maximum flavor, a well-balanced experience, or thick clouds of vapor, the Palm Pro has you covered.
2.8V for Maximum Flavor: Immerse yourself in the full spectrum of flavors with this setting, bringing out the intricate notes and nuances of your chosen cartridge.
3.2V for a Well-balanced Experience: Find the perfect balance between flavor and vapor production with this setting, ensuring a satisfying and enjoyable vaping session.
3.6V for Maximum Vapor: If you're all about big, dense clouds, this setting will deliver the intensity you desire, creating impressive plumes of vapor.
Control the Flow:
With the Palm Pro, control goes beyond voltage settings. It features an intuitive airflow collar that allows you to adjust the suction resistance according to your preferences. Simply adjust the size of the gap to fine-tune your vaping experience.
Full Open: Enjoy a lighter draw with less dense clouds and cooler vapors. Perfect for those who appreciate a smoother experience.

Halfway Open: Find the sweet spot between flavor and clouds with this setting. It offers a harmonious balance that satisfies both aspects of the vaping experience.

Narrowly Open: For warm, dense, and flavorful clouds, this setting delivers a more restricted airflow, resulting in a concentrated and intense vaping experience.
Preheat for Richer Flavors:
The Palm Pro incorporates a convenient preheating function that ensures you enjoy the full richness of your flavors from the very first puff, even in colder weather conditions. With a simple long press of the button, the Palm Pro activates the preheating mode for 10 seconds, preparing your cartridge for an unparalleled vaping experience.
Specifications:
Battery Capacity: 500mAh
Dimensions: 2.26H X 1.65W X 0.54D (in) / 57.5H X 41.9W X 13.7D (mm)
Features:
Standard 510 Thread: Compatible with a wide range of cartridges, providing versatility and convenience.
10-second Preheat Option: Enjoy richer flavors and fuller clouds from the first puff.
3 Voltage Settings (2.8/3.2/3.6V): Tailor your vaping experience to your liking.
Adjustable Airflow: Control the suction resistance for a personalized vaping experience.
3-bar Battery Status LED: Stay informed about your battery level at a glance.
Drop-in Magnetic Connection: Effortlessly connect and disconnect cartridges with ease.
Inhale Activated: No buttons to press, simply inhale and enjoy your vape.
Type-C Charging: Fast and convenient charging for minimal downtime.
Available for Customization: Express your unique style by customizing your Palm Pro.
Experience the next level of vaping with the Ccell Palm Pro. Elevate your senses, savor the flavors, and indulge in dense clouds of vapor like never before. Get your Palm Pro today and unlock a world of possibilities.