Pod Vape become more and more popular, which one is the best pod vape on 2020 e-cigarette market. Innokin Sceptre is a unique, read on and learn how is this Innokin pod vape device.
Quick links:
Innokin Sceptre intro and specs
Performance
Pros / Cons
Verdict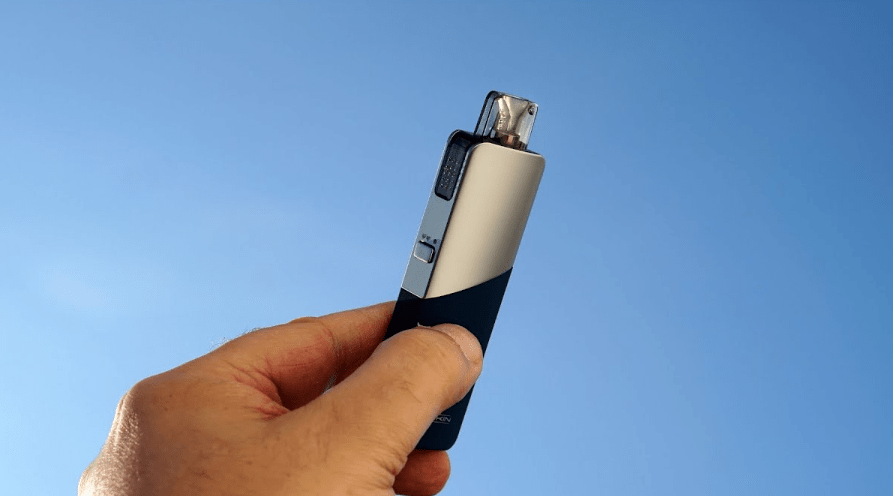 What is Innokin Sceptre Pod System Kit?
The Innokin Sceptre is latest Pod System Kit from Innokin, a big vape brand based in China. The Innokin Sceptre takes powerful portable MTL/RDL pod vape to a new level. A portable pod vape with a 1400mAh battery. It is the perfect portable kit on the go.
Innokin Sceptre intro and specs
Size: 106.8x29x18mm
Output: 9 or 10W (1.2ohm coil) / 18 or 20W (0.5ohm coil)
Display: LED indicators plus light to display pod contents
Resistance range: 0.5-3.5ohm
E-liquid capacity: 3ml (Standard) / 2ml (TPD)
Pods: Refillable, replaceable coil
Coil options: Sceptre 1.2ohm or 0.5ohm Mesh coils
2 airflow options
Auto draw or button fire
Side fill port
Micro USB port with 1A charge rateIntegrated 1400mAh Rechargeable Battery
Normal Mode
Boost Mode
Intelligent Coil Identification
Zinc-Alloy Chassis Construction
Single Firing Button
LED Battery Life Indicator Light
Refillable Pod Capacity
Innokin Coil Series
0.5ohm RDL Coil
1.2ohm MTL Coil
Bottom Coil Installation
Magnetic Pod Connection
Innokin Full Protections
Available in Black, Blue, White, Grey, and Pink
The Innokin Sceptre Performance
The Innokin Sceptre featuring intelligent coil identification, and can use restricted DL or MTL vaping coils. Featuring a nifty Boost mode to ramp up vapor delivery and heat, the Innokin SCEPTRE can deliver large clouds of vapor with the 0.5ohm restricted direct lung coil or switch to the 1.2ohm MTL Coil for intensely flavored vapor. Featuring a 1400mAh rechargeable battery, the Innokin SCEPTRE Pod System can deliver plenty of vapor throughout the day. Utilizing a refillable pod, the Sceptre Pod System can change coils by removing the bottom of the magnetized pod.
Set-up and maintenance are kept to a minimum, this is thanks to the intelligent chipset which will automatically recognise which coil has been installed and picks the appropriate wattage. If you're looking to experience a more powerful vape, you can activate Boost mode. This mode increases power output to 20W with the 0.5 Ohm Sceptre coil or 10W with the 1.2 Ohm coil installed.
Holding up to 2ml of e-liquid, the Sceptre pod lets you pair this kit with your favourite high PG e-liquid. When used with the 1.2 Ohm Sceptre coil this pod creates a small amount of vapour, mimicking the inhale style of a cigarette. The 0.5 Ohm Sceptre coil creates a larger amount of vapour thanks to its mesh coil build, which also boosts flavour. Whichever coil you pick we recommend an e-liquid that's 50% PG or higher.
Innokin Sceptre Pros / Cons
Pros
amazing flavors
easy to fill
five stylish colors
Cons:
Verdict
Innokin Sceptre is a lovely looking pod vape kit – especially the girly pink versions!
Make sure to properly prime each coils and pods before use.
Let me know your thoughts on the Innokin Sceptre Pod Kit in the comments below!