Will you carry many vape devices when you travel to fit difference oil cartridges? If so, have a look Yocan UNI Pro. It's a super wide voltage range mod vape device from Yocan. Read on and find out the best voltage when you vaping on the go.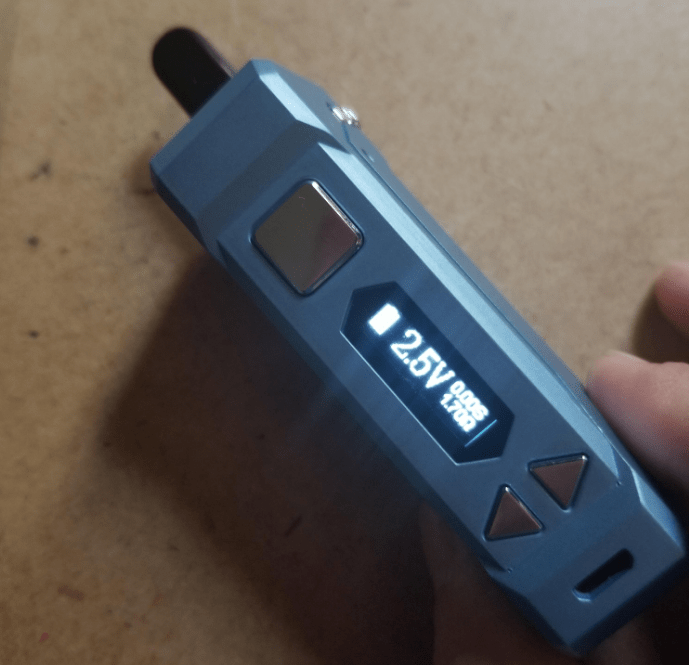 Yocan UNI Pro Voltage Range
2.0V – 4.2V.
Yocan UNI Pro featured a beautiful OLED display to show most information you need to know. It's the main feature upgrade from previous version Yocan UNI. You can precisely fine-tune your vaping experience by adjusting the voltage to best suit your needs.
How to Adjust Yocan UNI Pro Voltage?
As we mentioned, the Yocan UNI Pro offers a much wider voltage range (2.0-4.2V).
Simply press the " right " or " left " button to achieve your desired voltage.
Each press will the voltage will increase or decrease 0.1
The Advantage of Wider Voltage Range
The Yocan UNI Box Mod allows for full voltage control and can be set anywhere between 2.0V to 4.2V giving you a large range to work with. This means that you can get to choose the temperature you get to run your cartridges
FAQs about Yocan UNI Pro Voltage
What the best voltage range for beginner?
The lower voltage is recommend for newbies. If you want to stronger hit, set higher voltage.
Why the Ohm resistance to jump on the display, the Ohm number change sometimes when I just pull it out and put it back in.
Please use a q-tip with isopropyl alcohol clean the contact points, then install the oil cartridge and make sure firmly connected. If the Ohm number still very low, most of time you have to change a brand new one.