We have discuss two small vape pens, today we are going to talk about those two cartridges. Here we go, Vuse Alto pods vs Yocan X pod.
Quick Link:
Related Post: Yocan X vs Vuse Alto: which pod vaporizer is your choice?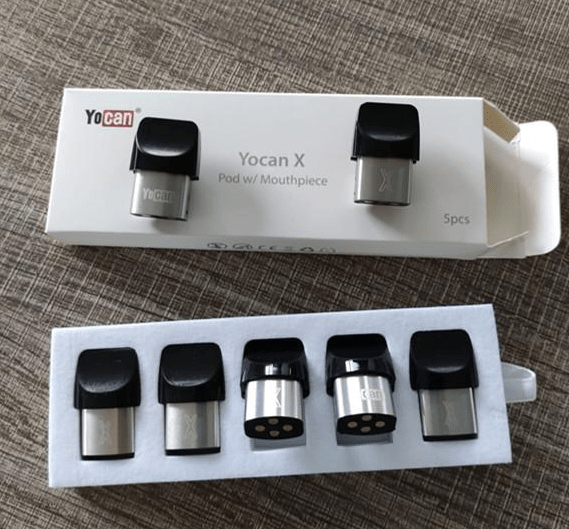 The Yocan X is a tiny and slender vape pen for beginners, featured 510mAh built-in battery. One power button to operate is very firendly for newbies. Hold the fire button to start your vaping life.
As for Vuse Alto also comes with small vape body, design with pre-filled flavors, a built-in automatic draw.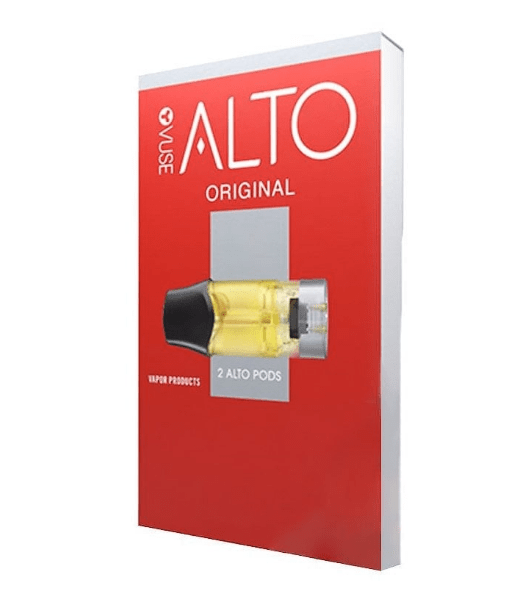 Capacity comparison
The Vuse Alto pods hold 1.8 mL of juice and come in 4.5% nicotine. The Alto has a menu of four different flavors, and each flavor pack comes with two pods.
As for the Yocan X is design for concentrate vape pen, there is no cartridge capacity list on their site.
Material
The Vuse Alto pods are made of plastic, and the pod is design disposable.
The Yocan X Pod is made of healthy PCTG material and equipped with a duck-billed mouthpiece. Driven by quartz dual coil, the Yocan X pod provides the purest experience, guaranteeing a crystal clean and smooth essence. The QDC technology also use in Yocan Evolve Plus device.
Flavors
The Vuse Alto pod has 4 flavors, consisting of tobacco-derived nicotine, glycerin, propylene glycol and flavorings.
The flavors of Yocan X pod is depend on the type of material you have filled in.
Airflow hole
The Vuse Alto design with Tight Draw with No Visible AirFlow Slots. The Alto offers a tight draw and no visible airflow slots—just like puffing on a cigarette. And with its rounded edges and rounded mouthpiece, it feels like one, too.
Yocan X cartridge features leak-proof design and side airflow.
Puffs Count
How many puffs are in a VUSE Alto pod?
200 puffs
The Posh disposable features a non-refillable 1.8mL capacity design which gives users a great 200 puffs per device.
The Puffs of Yocan X pod is depend on the material you filled in.
If you have any further question, please leave us a comment below.