Which one is the Best Vape Pen for Easy Using on the Go? Read on to find out Jfun editor's choice, why Yocan Apex vape pen is the Best vaporizer for on the Go needs.
Do you know any vaporizer featured heating in waves? The Apex is the latest vape pen from Yocan, comes with heating in waves function. Yocan Apex is a little narrower than most vape pen. Like most of Yocan vaporizer pen, the Yocan Apex has a single power button to control the device.
Main Features:
Heating in Waves Function
Discreet, Sleek Vape Pen
QDC Technology for Instantly Heating
Good Flavor
Rechargeable 650mAh
Micro USB Port
Functional Coil Cap
Preset 3 Voltage Levels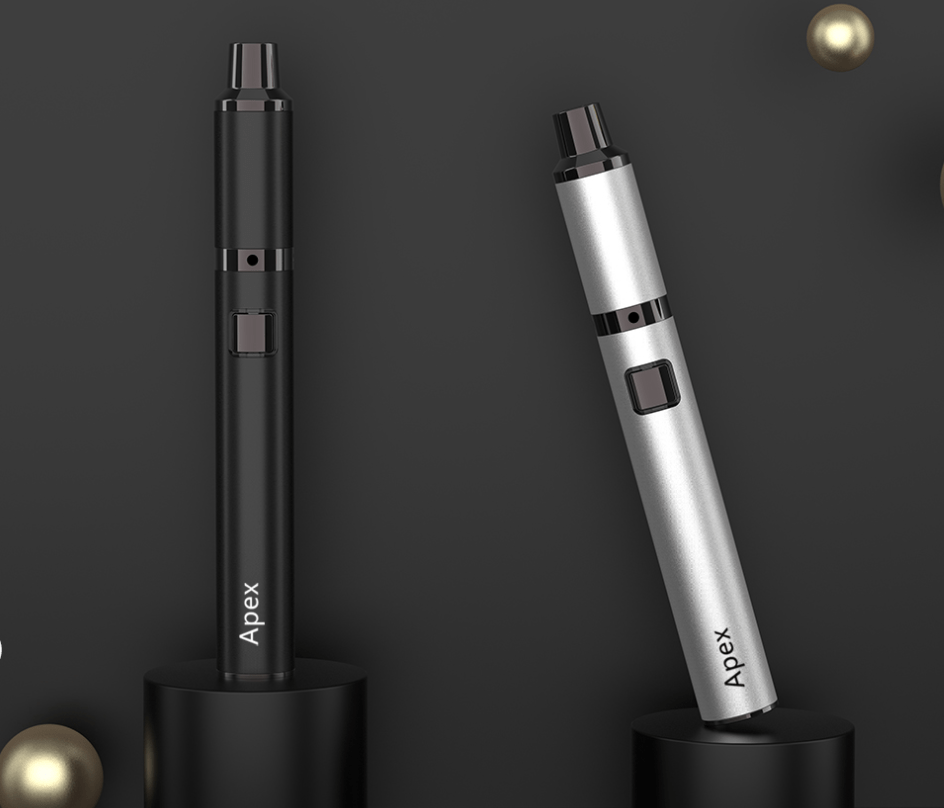 The QDC technology plus the heating in waves innovation, you can get fresh flavor, and big cloud. As we know, the QDC coil is Yocan's hallmark, as same with the Yocan Evolve Plus's heating coil. It can stand upright while you reload the concentrate.
Yocan Apex Battery
The Yocan Apex equipped with a rechargeable 650mAh battery, via a micro USB port that bottom of the device.
This device is very small, you can easily fits into any pocket. It's the idealy vape pen for on the go.
Easy to Load
Remove the mouthpiece of Yocan Apex, dab your material as center as the coil, the replace the mouthpiece.
How to vaping it?
After you load the material, clicking the fire button 5 times in a row to turn the Yocan Apex on. Select one of the preset voltage setting 3.0v, 3.5v, and 4.0v. Hold the fire button while you inhale from the mouthpiece.
Yocan Apex high Performance and produce mass vapor quality.
The Yocan Apex equipped with the same heating technology with the Yocan Evolve Plus.