Do you know Dual-Use Vaporizer or Multi Purpose Vaporizer Kit? This post we will comparison two devices: Yocan Hive 2.0, and Ooze Duplex mod vape. We are going to find out which one is the best dual-use vaporizer. Here we go.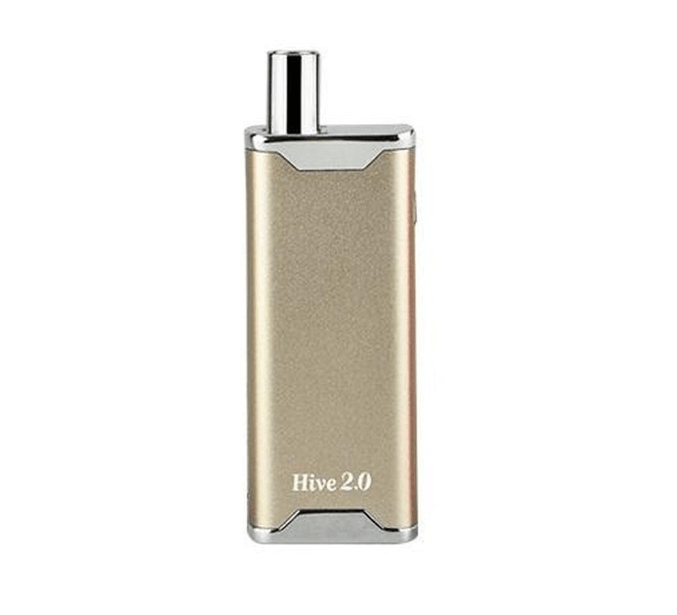 One of them comes from the stable of one of the leading e-cig manufacturers and exporters in China, Yocan Tech.
And one is from a Michigan vape retailer. But the Ooze batteries are made in China. Ooze's design or quality standards is the top advantage of this brand.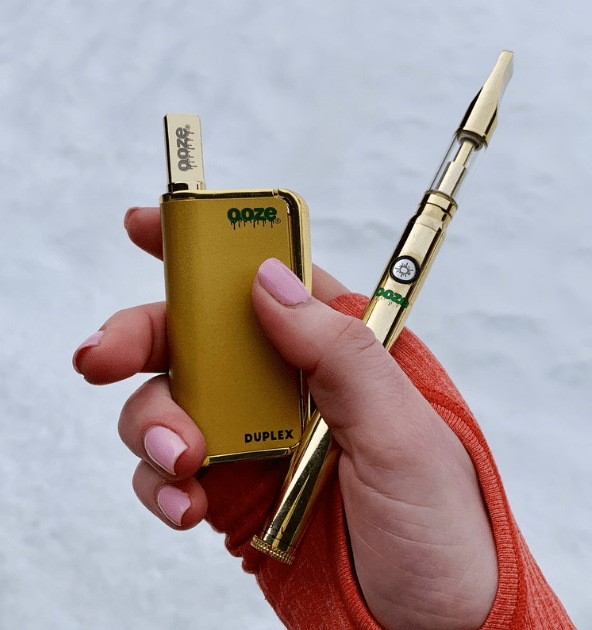 Battery
The Yocan Hive 2.0 dual-use mod vape built-in 650mAh battery cannot be removed but it lasts throughout the day with consistent use. There is a micro USB cable comes with the package box. So you can charge your Yocan Hive 2.0 anywhere, even plug an Android cable.
As for the Ooze Duplex, its 1000 mAh Adjustable Battery, bigger than Yocan hive 2.0. The charge cable is as same as the Yocan's device. By the way, most of mod vapes features the micro USB port.
Voltage
Voltage of Yocan Hive 2.0
Yocan Hive 2.0 has preset three voltage levels. One blue light indicates the Hive 2.0 is set to a low voltage (3.4V), two lights indicate medium voltage (3.9V) and three indicates high voltage (4.2V). After you've set the voltage, just hold down the power button and take a long, smooth pull to use your Hive 2.0.
Voltage of Ooze Duplex
There are a solid four voltage settings on the Ooze Duplex, quite impressive for such a small portable. The temperatures are 3.4V, 3.6V, 3.8V and 4.0V. Set the temperature before vaping. Lower voltage will produce smoother vapor but less visible vapor, while higher voltage will provide bigger clouds
So, if you are looking for a big cloud vape, the Yocan Hive 2.0 is your choice.
Performance
The Yocan Hive 2.0 allows users to easily use both waxes and oils on the go. That's the reason why it's a dual-use mod vape.
Just beneath the connector, you will see the indicator lights that allow you to adjust the voltage. The power button is located below the indicator light.
Performance was greater than other small units. The Ooze Duplex created pretty decent vapor with the oil tanks.
The dual-quartz coils are not majorly impressive but they definitely do the job very well.
Easy to use
Most vaporizers are fairly self-explanatory but this surpasses all those I have seen before. You will not need to open a manual for this device as there are only three pieces in the box and of those, you only need two. Similar to this, we have the Yocan Evolve Plus, with its one-button feature for bigger cloud experiences!
Ever wanted a device that can serve all your smoke needs? The time is now! Introducing the Ooze DUPLEX! Voted Best Vaporizer by High Times at Cannabis Cup Michigan, the Duplex is the number one vape on the market. With functionality for cartridges and product specific coils, the Duplex is the new convenient way to smoke your all your favorite products.
This vaporizer features 4 temperature settings (3.4V, 3.6V, 3.8V, 4.0V) and a 15 second preheat mode option. The trigger style button brings your smoking experience to life at the palm of your hands like never before. With its magnetic connection to the device, ceramic glass oil tank, dual quartz tank, and its 1000 mAh Adjustable Battery, the Duplex is one baaaad vaporizer.
Want to get your hands on a kit that can do it all? For starters, you should have been paying attention to the brand Ooze because they make some of the best pieces of hardware. The Duplex Dual Extract Vaporizer Kit is a starter kit that they have released and many people are trying to get their hands on it as soon as possible. This kit is going to have a battery capacity of 1000mAh, which will certainly last you a very long time before you have to start looking for somewhere to charge it. The mod does have a micro USB port, and a micro USB charging cord does come in the packaging so you should be fine with that. There are three different voltage output options for you to use when vaping with your Ceramic Glass Oil Tank or Dual Quartz Wax Tank. Those voltages will be 3.4V, 3.6V, 3.8V, and 4.0V. Everyone has a preference so test them all out and see which one you like best. The Glass Oil Tank will have a capacity of 1ml that will be enough for you to enjoy several hits. Its compact size will make it possible for you to place in your pocket and be good to go.
Product Features:
Compatible With Cartridges And Coils
Preheat Mode: 15 second
Adjustable Temperature
Voltage Output Options: 3.4V, 3.6V, 3.8V, 4.0V
Trigger Design Firing Button
Battery Capacity: 1000mAh
Thread: 510
Magnetic Thread For Cartridge
Glass Oil Tank Capacity: 1ml
Dual Quartz Wax Tank
Rechargeable
Micro USB Port
Removable Metallic Button Cover
ooze duplex not working
ooze duplex coils