Are you looking for a portable concentrate vaporizer pen? Enter the Yocan Evolve Plus XL 2020 version.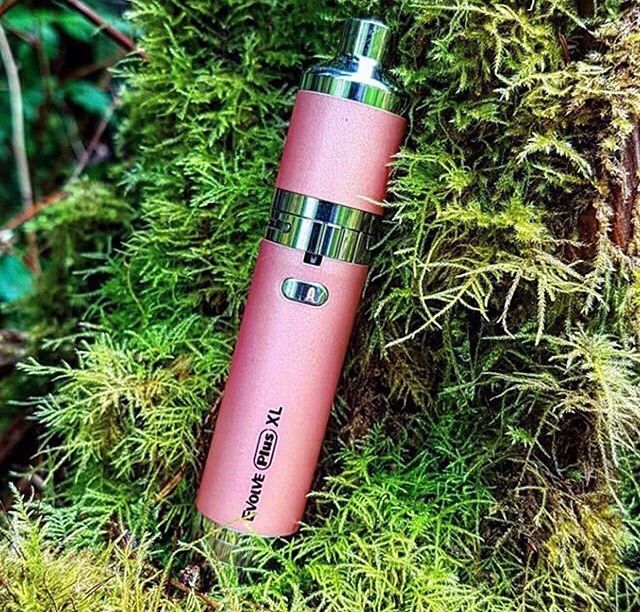 As we know, Yocan is one of the top players and well-know in the vape word. You can find many blockbuster vaporizers under its belt. Yocan has release a new Evolve Plus XL 2020 version vape pen earlier this year. Read on to discover why Yocan Evolve Plus XL become more and more popular?
Main Features
Innovative Premium Vaporizer kit with 1400mAh battery
Compact design and attractive colors
On-the-go design meet different users
Quad Coil Quartz Atomizer.
USB Charging.
Adjustable Airflow.
Functional Coil Cap.
Built-In Dual Compartment Wax Jar.
Detachable Hanging Ring.
Lightweight
Connecting is easy, magnetic connection
The battery life is good.
5 Second Heat-Up Time
Dimensions 2×5.5×2.5 in.
Weight 0.53lbs.
Yocan Evolve Plus XL is an portable vaporizer intuitively designed to provide concentrate vaporization on-the-go. It is a vape pen packed into a vape that can fit in your palm.
Package Content
1 x Yocan Evolve Plus XL Vaporizer
1 x Extra QUAD Coil
1 x Pick Tool
1 x Battery (1400mAH)
1 x Micro USB Cable
1 x Lanyard
1 x Hanging Ring
Yocan Evolve Plus XL sports an an aluminum alloy shell that feels durable, and it has an ergonomic design that feels well balanced and comfortable to hold. The indicator light below the fire button lights up when it is turned on.
QUAD Coil
The heating element of the Yocan Evolve Plus XL is located at top of the device. The QUAD coil is covered by a magnetic mouthpiece that keeps the heat source away from your fingers.
Unscrew the QUAD coil cap, easy to loading, cleaning or maintenance.
How to use
Fully charge the battery (Empty to full in 2-3 hours)
Turn the Yocan Evolve Plus XL on by clicking the power button five times
Load concentrates into the coil
Holding the fire button and inhale.
How to clean the device?
Hit the fire button "burning off" residue or for extracts that require higher temps.
Most of Yocan fans takes only a few minutes of using the Yocan Evolve Plus XL to fall in love with it. This vape Pen is most vapers go-to for extracts.
The heating element is calibrated perfectly, delivers tasty and rich vapor.
It is not less than a revolution in wax vaping. I think this is a great concept that will be copied by other manufactures. It's apparent that a lot of thought and creativity went into designing and engineering this vape.