Some of vape fan ask which is the best Vape Pen on 2020? Today we will comparison two vape pen: The Yocan LIT vs Cloud Pen 3.0 vaporizer. Read on and find out the difference between The Yocan LIT vs Cloud Pen 3.0 vaporizer. Here we go.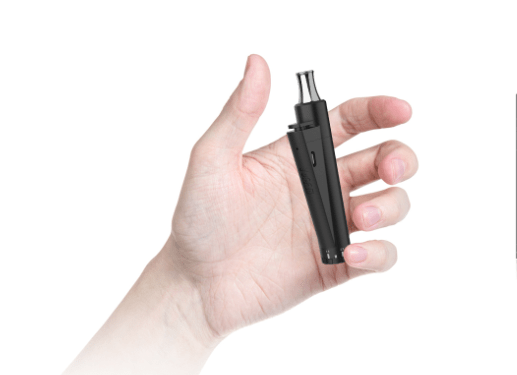 Quick Links:
What is the difference between The Yocan LIT vs Cloud Pen 3.0 vaporizer?
Vape Material
Yocan LIT is design for concentrate, and also can be compatible with most 510 thread cartridges.
The heating element is formed with QDC technology, as same as Yocan Evolve Plus coil. It help preserve tasty flavor in every draw, no matter you are a newbie or advance vaper. The Yocan Lit featured a 400mAh rechargeable battery, charge via micro USB port. This powerful, long lasting battery allow your all day vaping anywhere and anytime. The lighter shape make this device very special, and small size maker sure you get a good hit every time you use it.
The Yocan Lit Twist Vape Pen Blue Version Preserve Tasty Flavor In Every Draw.
As for the Cloud Pen 3.0 Vaporizer, it's a wax vape pen, and supports dry herb material too.
If you are all-in-one vape pen lover, those two devices are definitely the right vape pens for you. It's depend on which material you want to vape.
Vapor Quality
The Yocan LIT vaporizer quality is relatively smooth and satisfying, and can actually be changed by selecting a different voltage level.
The biggest advantage of Yocan LIT is its ability to customizer your sessions. You can change the three preset voltage levels by triple clicking the fire button.
Cloud Pen vaporizers
Cloud Pen vaporizers are easy to use, have a sleek design and are very discreet. Dependable vaporizer technology for your daily delivery device.
Cloud Pen 3.0 Vaporizer
In case you love to mix it up now and then, this is definitely the vape pen for you. And with a 1-year warranty and rave reviews from customers who stand strongly by the Cloud Vape Pen brand name, know you are purchasing a top-quality product when you commit to the Cloud Pen 3.0.
Accessory
Yocan LIT comes with many accessories, include extra QDC coil, extra magnetic adapter. You can use this 510 adapter connect with most oil cartridges. And arraves with pick tool, and USB cable. If you are new vape user, the instructions manual in the package box will help you vape it more easy.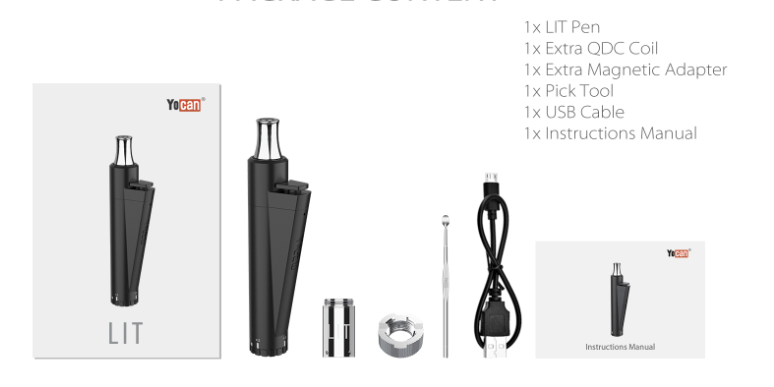 Cloud Pen 3.0 Vaporizer arrives with a plethora of accessories including 5 extra mouthpieces, a USB charger (plus a charging adaptor), three different styles of atomizers, a silicone jar and even an alcohol wipe to clean down your vape after each use.
This is truly one of the most versatile wax vaporizers on the market, offering so many ways to inhale for both beginner vapers and vape connoisseurs. The possibilities are endless with this James Bond-style discreet pen shaped vaporizer, and best of all, it only requires 5 seconds of heat up time before you can begin consuming your favorite strains of reefer.
Conclusion
More vape fans love the twist type vape device, the LIT is one of the latest Twist vaporizer pen with variable voltage.
Yocan LIT Twist Pocket-sized Vaporizer for on the go, simply twist the dial to customize voltage (1.8V to 4.2V).
Those two vape pens are very compact, easy to carry when you travel. The vapor production is good and smooth. If you want to vape concentrate and dry herb, the Cloud pen 3.0 vaporizer is your option. Or if you want to vape concentrate and oil, the Yocan tech device LIT twist vape pen is your choice.
Any question about those two best wax vape pen, please leave us a comment. Vape on.