The 18650-Powered pod mod is become more and more popular. Many vape brand release their own pod mod vaporizers. Today let's talk about Vaporesso Target PM80 SE.
What's Vaporesso Target PM80 SE?
Vaporesso Target PM80 SE is the latest pod mod from vaporesso, which brand by Smoore. If you are a pod system user, vaporesso have many options for your choice, like Renova Zero. Most of vaporesso pod system devices are low-output vaporizers. But this one provides you more options, cover many wattage coils. In some words, Vaporesso Target PM80 SE is a pod mod that solely for DL vape device.
Performance
Vaporesso Target PM80 SE has nice vape performance, provides a fully adjustable vape capable of up to 80 watts. It's powered by a single 18650 battery, you can change the extend battery when it's low battery status. The pod capacity is as large as 4 mL, larger than most of pod mod capacity. As below photo show, this device have 5 coil options, and also porvides the RBA coil option for advance users.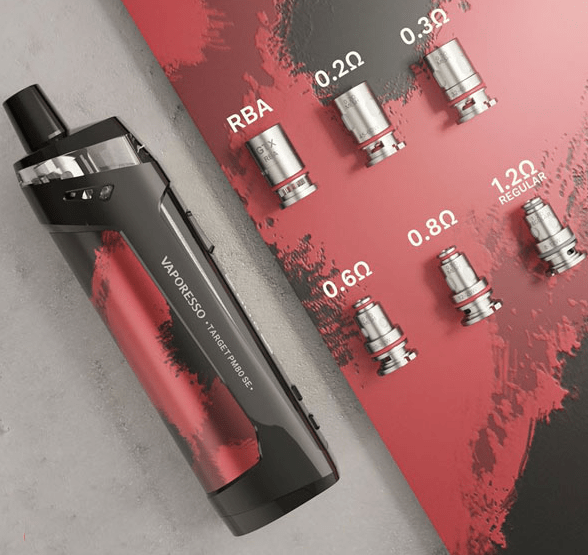 We will update more detail about this device, please follow this article update. Any question, please comment below.